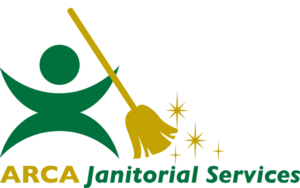 OUR MISSION is to offer high quality commercial cleaning services while providing meaningful employment and vocational skills to individuals with disabilities in our community.
ARCA Janitorial Services provides janitorial services to government and business customers in the greater Albuquerque metro region.  At ARCA Janitorial Services we believe the cleanliness of your work environment is of paramount importance.  The average worker in the U.S. spends more waking time at their workplace than anywhere else.  This along with the fact that cleanliness of someone's workplace can have a direct effect on their health and happiness.
ARCA Janitorial focuses on using state of the art cleaning technology that focus on things like high quality air filtration in vacuums and using the most environmentally friendly cleaning products possible.  ARCA Janitorial Services builds customized solutions that address our customer's requirements.  We have experience in cleaning the following environments:
Public Health
Laboratory
Traditional Offices
School environments
Additionally we perform the following services for our customers:
Pre-occupancy deep cleaning
Restorative hard floor care, stripping and waxing of floors
Floor surface sealing
Carpet Cleaning
Post event cleanup
Post construction cleanup.
We provide free estimates and can work with you to detail specific services to meet your needs.
For more information or to schedule an estimate, please contact:
Clarissa Garcia, ARCA ABI Operations Coordinator
Email or call 505-274-4442