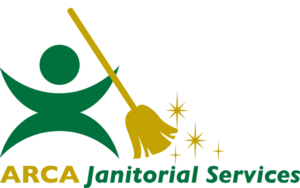 OUR MISSION is to offer high quality commercial cleaning services while providing meaningful employment and vocational skills to individuals with disabilities in our community.
ARCA Janitorial Services provides janitorial services to government, quasi-government and corporate customers in the greater Albuquerque area.  ARCA Janitorial uses state of the art cleaning technology including high quality air filtration in vacuums and environmentally friendly cleaning products.  ARCA Janitorial builds customized solutions to address our customer's requirements.  We have experience in cleaning a variety of environments, including:
Government
Laboratory
Businesses
Schools
Libraries
We also offer:
Pre-occupancy deep cleaning
Restorative hard floor care, stripping and waxing of floors
Floor surface sealing
Carpet Cleaning
Post event cleanup
Post construction cleanup.
We provide free estimates and will work with you to detail specific services to meet your needs.
For more information or to schedule an estimate, please contact Clarissa Garcia at (505) 274-4442 or via email.