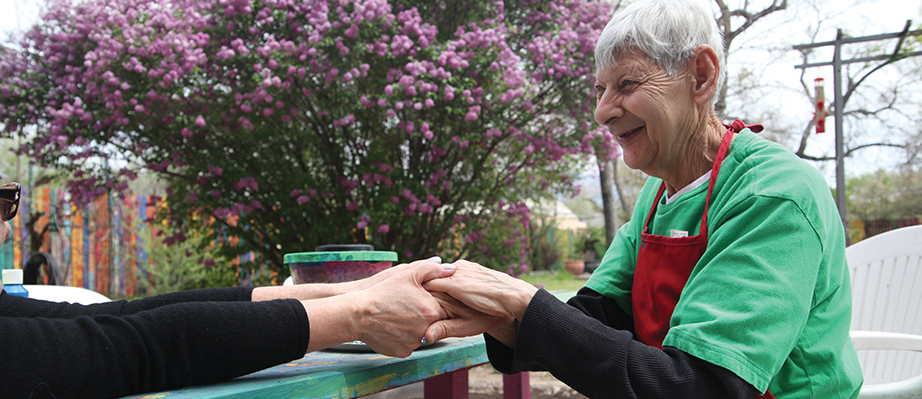 Working together to open doors for individuals with intellectual, developmental and cognitive disabilities to be valued members of the community.
Since 1957, ARCA has provided opportunities for individuals with intellectual, developmental and cognitive disabilities to enjoy great lives. ARCA's comprehensive, lifelong, community-based services are funded through various resources including Medicaid Waiver, ICF-IDD, Mi-Via, State General Fund, DVR, foundations, corporations and private donors. Services can also be customized and purchased directly by an individual or loved one.
ARCA's trained health professionals, nutritionists, therapists, social workers, program managers, case workers and exemplary direct support professionals serve over 600 individuals of all ages; including fragile babies and senior citizens.
It's all in the A
ARCA's "A" captures the culture of our 650 member workforce. It provides a portrait of the vibrant organization we are each honored to serve.
Every day, our quest is to be the role model of excellence in lifelong services for individuals with intellectual, developmental and cognitive disabilities. Our journey began in 1957 and will continue as long as the need exists.
Throughout this ongoing journey of inspiration, challenge, personal growth, sadness and joy, we strive to live by our ARCA "A." We invite you to join us!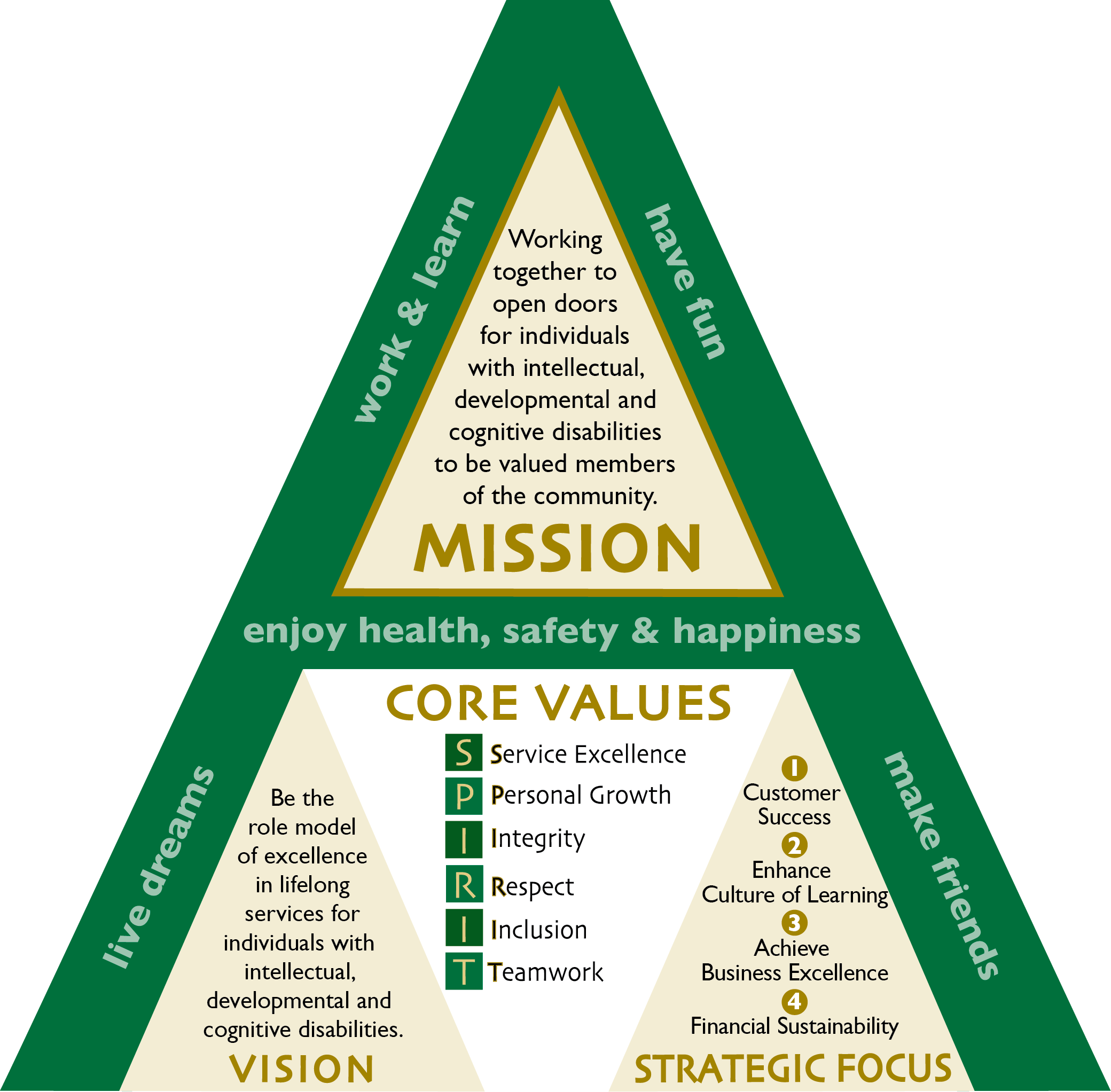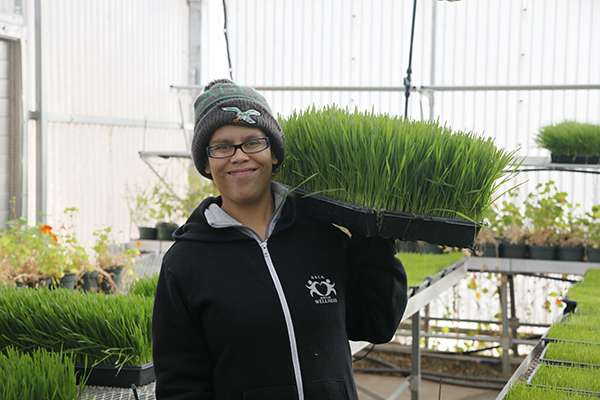 ARCA is an equal opportunity employer committed to its affirmative action plan in employment, benefits administration, and general personnel practices, including but not limited to recruitment, selection, appointment, promotion, compensation, training, career development and disciplinary practices. Opportunities at all levels of the employment relationship will be provided in accordance with applicable federal, state and local law which prohibit employment discrimination based on race, color, sex, sexual orientation, gender identity, age, ancestry, religion, national origin, disability, veteran status, medical condition, or other prohibited factors.
---
ARCA operates its programs and services without regard to race, color, and national origin in accordance with Title VI of the Civil Rights Act.  Any person who believes she or he has been aggrieved by any unlawful discriminatory practice under Title VI may file a complaint with ARCA.
For more information on ARCA's civil rights program, and the procedures to file a complaint, please call (505) 332-6700 or visit our administrative offices at 11300 Lomas Blvd. NE, Albuquerque, New Mexico 87112-5512.
A complainant may  file a complaint directly with the Federal Transit Administration (FTA), Office of Civil Rights, Attention: Title VI Program Coordinator, East Building, 5th Floor-TCR, 1200 New Jersey Ave., SE, Washington, DC 20590.  Phone: (202)366-4043.
If information is needed in another language, please contact (505) 332-6700.
___
ARCA opera sus programas y servicios, sin distinción de raza, color y origen nacional, según el Título VI de la Ley de Derechos Civiles. Cualquier persona que cree o que ha sido perjudicada por una práctica discriminatoria ilegal bajo el Título VI, puede presentar una queja con ARCA.
Para obtener más información sobre el programa de derechos civiles de ARCA o para obtener más información sobre los procedimientos para presentar una queja, llame al (505) 332-6700 o visite nuestras oficinas administrativas en 11300 Lomas Blvd. NE, Albuquerque, NM 87112-5512.
Un demandante puede presentar una queja directamente a la Administración Federal de Tránsito (FTA), Oficina de Derechos Civiles, Atención: Coordinador del Programa de Título VI, East Building, 5th Floor TCR, 1200 New Jersey Ave, SE, Washington. , DC 20590. Teléfono: (202) 366-4043
Si se necesita información en otro idioma, por favor póngase en contacto con (505) 332-6700.